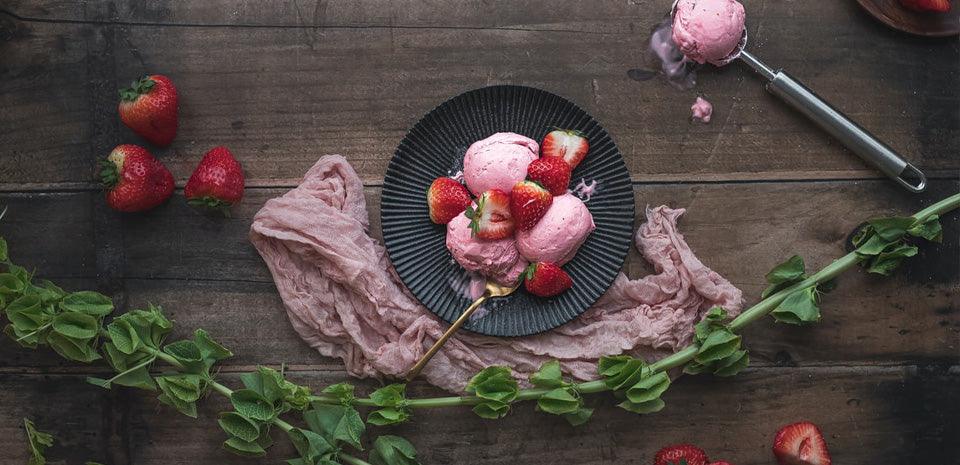 How to make Berry Sorbet - The Easy Way!
How to make Berry Sorbet - The Easy Way!
Who doesn't love sorbet? Easily make it at home with our berry sorbet recipe. A fun and light dessert recipe that is sure to delight everyone's taste buds.
Ingredients:
1 cup sugar
1 cup water
1/4 cup light corn syrup
6 cups mixed berries
Juice from 1/2 a lemon
Instructions:
Bring water and sugar to a gentle simmer over medium heat in a small saucepan, stir until all the sugar dissolves. Stir in corn syrup and turn off the heat, pour into a bowl and chill until cold.
Puree berries in a blender with the lemon juice until nearly liquified, strain if desired to remove seeds. Stir berry puree into chilled simple syrup, then churn in ice cream maker according to manufacturer instructions.
Spread puree evenly in a 1 1⁄2 to 2 quart baking dish or loaf pan and chill in the freezer for at least an hour until ready to scoop and serve.
Recipe can be made with other soft fruit such as peaches or mangoes.