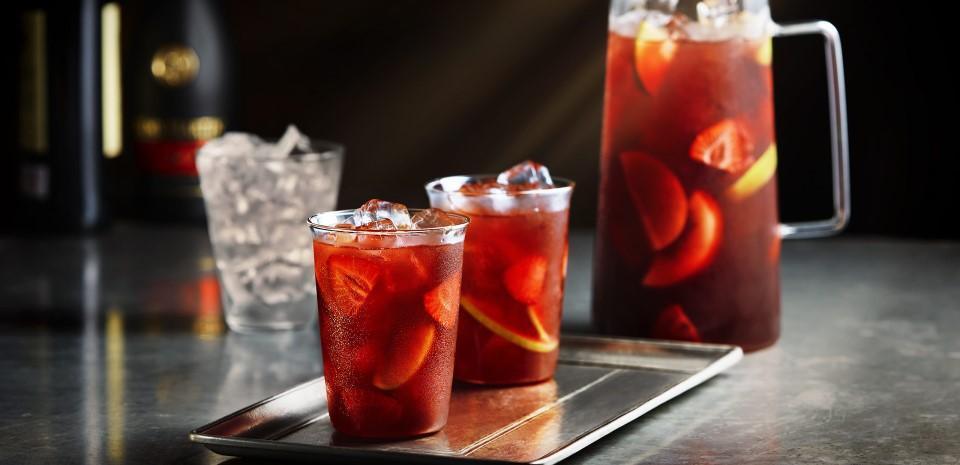 National Sangria Day is December 20th
Dec 18, 2020
Special Holidays
Happy National Sangria Day! Originating in Spain in the 18th century, sangria is an alcoholic beverage that is comprised of red wine and fruits, but is often mixed with other spirits and ingredients. Sangria as an iced drink was reintroduced to the U.S. by the late 1940's through Hispanic Americans and Spanish restaurants, and enjoyed greater popularity with the 1964 World's Fair in New York. If you need an excuse to treat yourself to some sangria, December 20th is your day! With the holiday season too, it would be good to know a sangria recipe for any parties coming up. Try out this delicious recipe to celebrate!
Ingredients
1/2 cup brandy
1/4 cup lemon juice
1/3 cup frozen lemonade concentrate
1/3 cup orange juice
1 bottle dry red wine
1/2 cup triple sec
1 lemon, sliced into rounds
1 orange, sliced into rounds
1 lime, sliced into rounds
8 maraschino cherries
1/4 cup white sugar (optional)
2 cups carbonated water (optional)
Directions
In a large pitcher or bowl, mix together the brandy, lemon juice, lemonade concentrate, orange juice, red wine, triple sec, and sugar. Float slices of lemon, orange and lime, and maraschino cherries in the mixture. Refrigerate overnight for best flavor. For a fizzy sangria, add club soda just before serving.
To make your party even more of a hit, we recommend looking at our Wine, Bar, and Ice Tools! Shop products essential for your serving needs, such as the Carl Mertens Ara Waiter's Friend wine opener!
Let us know how your sangria turns out by tagging us on Instagram, Twitter, or Facebook!