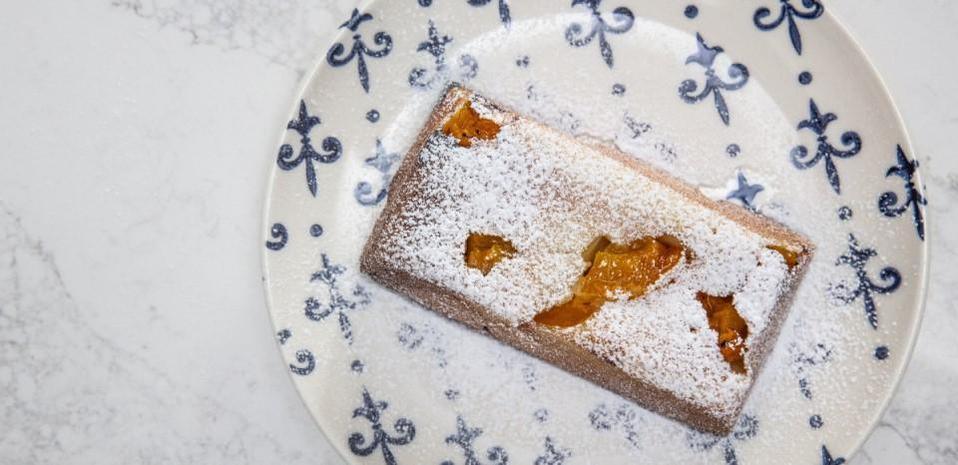 Apricot Almond Cake Recipe from Le Creuset
Apr 30, 2020
Le Creuset Cookware Recipies
One of the latest and most popular food trends that has been going around the past couple of years is almond substitution, such as replacing dairy milk with almond milk, peanut butter with almond butter, and flour with almond flour. The nice thing about almond substitutes it they're usually healthier. Almond flour, for example, is high in fiber, Vitamin E, protein, and it's low in carbs. It's great for those who are gluten allergic, and it tastes delicious!
If you want to give almond flour a try, then give this Apricot Almond Recipe a try, brought to you by Le Creuset! Le Creuset has been the authority on cookware, bakeware, dinnerware, and more for nearly a century and a strong commitment to excellence and craftsmanship continues to shatter the mold. Forged by master French craftsmen, hand inspected, and finished to the highest level of quality in a variety of vivid colors, Le Creuset cookware, bakeware, and accessories are certain to fill your kitchen with a delectable taste and quality that is unsurpassed.
Shop all of our Le Creuset products!
Ingredients
2 tablespoons unsalted butter for buttering the mold
4 apricots, cut into bite-sized pieces
1 cup finely ground almond flour
1 2/3 cups confectioners' sugar, and extra for garnish
1/2 cup unbleached all-purpose flour
Pinch of Salt
3/4 cup egg whites from approximately 5 large eggs
3/4 cup unsalted butter, melted and cooled

Instructions
Preheat the oven to 450 F.
Butter the molds with 2 tablespoons of butter. You might have some left over. Place 5 to 6 pieces of apricots at the bottom of each loaf pan.
In a large bowl, combine the almond flour, confectioners' sugar, flour and salt. Mix to blend.
Add the egg whites and mix until thoroughly blended. Add the 3/4 cup melted butter and mix until thoroughly blended. The mixture will be fairly thin and pourable.
Pour the batter into each mold. Place the baking sheet in the center of the oven. Bake for 20 minutes. Turn off the oven and continue to bake for 10 minutes.
Remove the baking sheet from the oven and let the cakes cool. Unmold.
Slice and garnish with sifted confectioners' sugar before serving.
Enjoy!