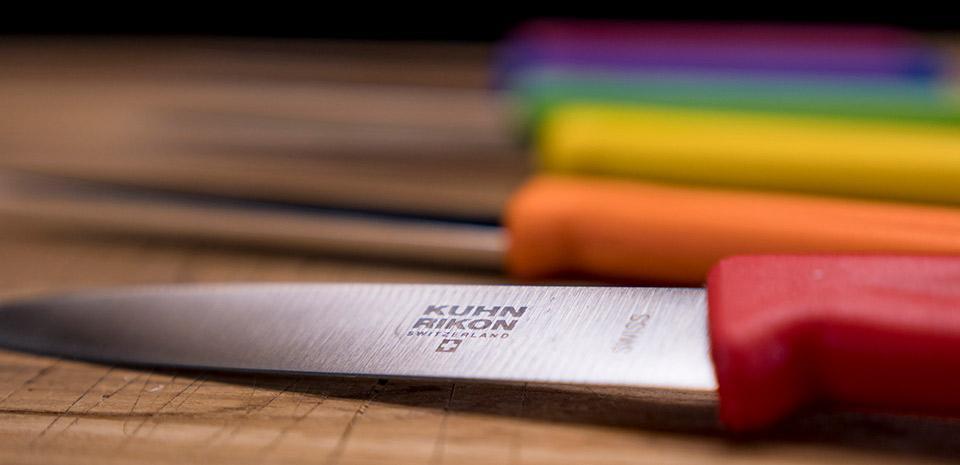 The Benefits of a Paring Knife
FOR SMALL, INTRICATE WORK
A dependable paring knife is a must-have tool for every kitchen. With its compact design, a paring knife makes a significant impact while you cook. A paring knife's small, pointed tip enhances maneuverability and dexterity during food prep. Chefs love the precision, and versatility paring knives have to offer. It's just the right tool that makes the most demanding cutting tasks a breeze.
PARING KNIFE BENEFITS
More agile than large knives, paring knives are perfect for detailed work. Whether you're deveining shrimp, or cutting herbs, removing seeds from peppers, slicing small ingredients, and even dicing small ingredients, a paring knife is excellent for each task. Typically ranging from 3-4" in blade length, these knives allow chefs to get into tight corners, and in some cases, prevents large knives such as chefs knives from needing to be used all together.
CHOOSE FROM PREMIUM BRANDS
Choosing the right paring knife for your kitchen doesn't have to be difficult. We're proud to offer a variety of well-known brands such as Carl Mertens, Wusthof, Shun, Hammer Stahl, Kuhn Rikon, and more. Visit our paring and peeling knife collection for more information. We believe there's a knife to suit your style so give us a call if you need help!
ABOUT J.L. HUFFORD - DISCOVER GOURMET
For over 25 years, J.L. Hufford has become a premier retailer of gourmet coffee, tea, coffee and tea accessories, cookware, cookware accessories, cutlery, and kitchen appliances. We continue to strive as a company that serves our customers not only through providing quality products on our website, but also with exceptional customer service. At J.L. Hufford, we believe it's all about taste. We are passionate about helping professionals, and home chefs alike find the perfect addition to their kitchen; a product that enhances the flavor so you can enjoy your amazing culinary creation.